80+ Horror Book Fonts to Thrill & Chill Your Readers (Includes Free Fonts)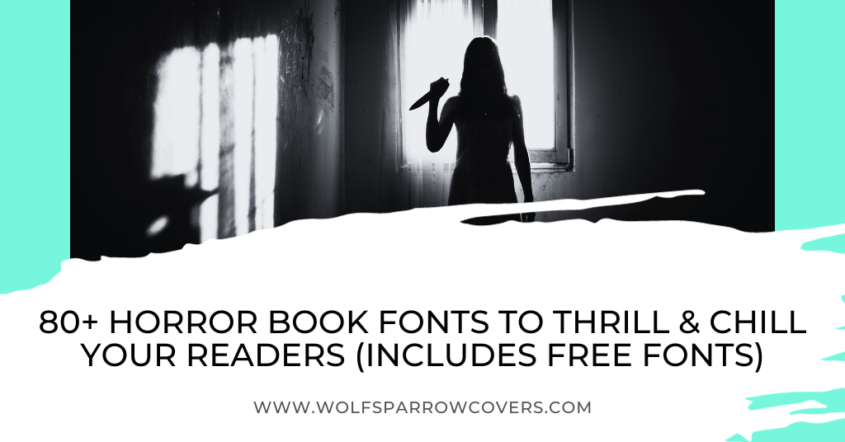 Whether you're an aspiring horror writer looking to craft your narratives with a macabre touch or a designer seeking to send a chill through your visual creations, join me on a journey through the sinister and mesmerizing realm of horror typography.
Discover how the right fonts can be the very essence of fear, setting the stage for nightmarish tales that will haunt your readers long after they've turned the final page. I will cover five categories of horror fonts in this post: Tall Sans Serif, Gothic & Medieval, Bold Display, Handwritten & Distressed, and finally Vintage Serif.
(Disclaimer: This blog post does include affiliate links, but they don't cost you anything extra should you use them to purchase any of the mentioned fonts. I merely receive a tiny commission if you do, which goes to help supporting this blog and my business.)
Let's dive in!
TALL SANS SERIF FONTS
Current trending Horror typography has a lot of crossover with the Thriller genre, actually. Tall sans-serif fonts dominate many of the bestsellers on Amazon. This is because the two genres often overlap in content, blurring the lines a little.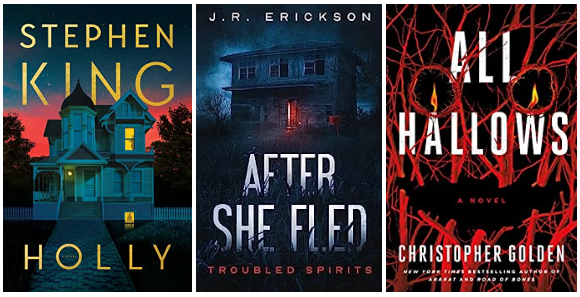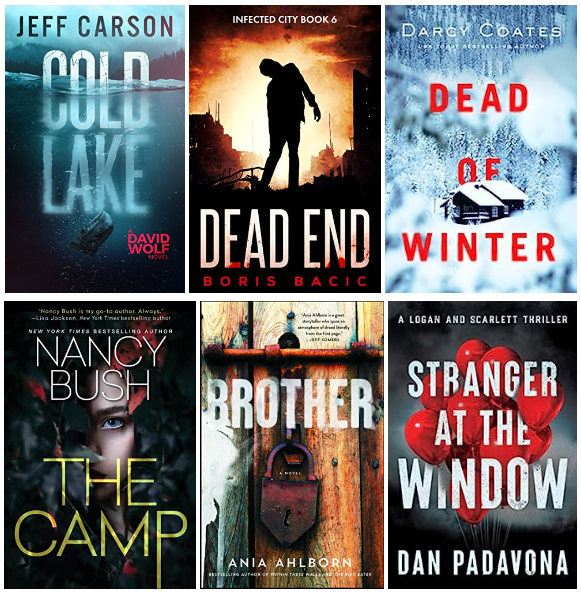 We can see this reflected in covers from Christopher Golden, Stephen King, Jeff Carson, Boris Bacic, and Nancy Bush, and more. The Horror twist comes in by adding grunginess or distressing the typography in some way and having it interact with the overall cover design, creating a bit of a claustrophobic atmosphere. Fonts that would work for a more Suspense/Thriller-esque vibe would be:
Things start to deviate more from Thrillers when we look at other bestselling book covers.
GOTHIC & MEDIEVAL SERIF FONTS
Here, we find the timeless fonts one thinks about with vintage pulp novels or classic Horror films, that bring an ancient mystery and ominous beauty to the genre.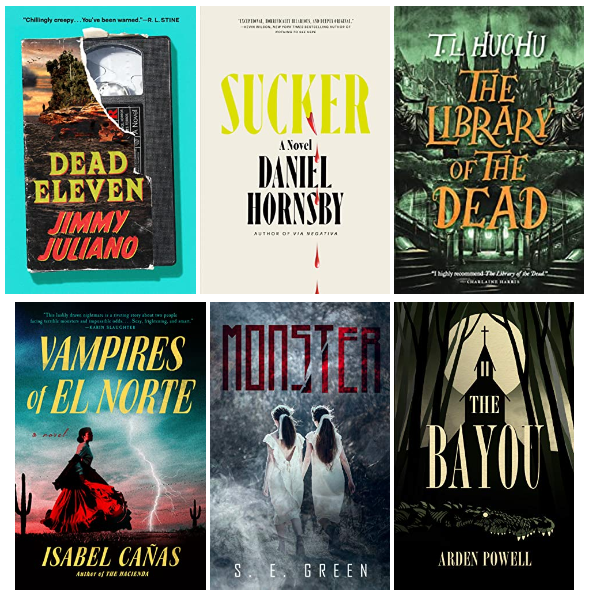 We can see this reflected in covers from Riley Sager, Isabel Cañas, Daniel Hornsby, Jo Nesbø, Silvia Moreno-Garcia, and more. Fonts that would work for this aesthetic are:
BOLD DISPLAY FONTS
These fonts exude timeless elegance and visual authority. They have a bit of overlap with Gothic, but I separated the two as I found a lot of covers going with this look.
We can see this reflected in covers from Grady Hendrix, Riley Sager, Chuck Wendig, Paul Tremblay, and more. Fonts that would work for this horror look are:
DISTRESSED OR HANDWRITTEN FONTS
This category brings an eerie and enigmatic vibe to horror novels. Their gritty, weathered charm can elevate the macabre allure of book covers.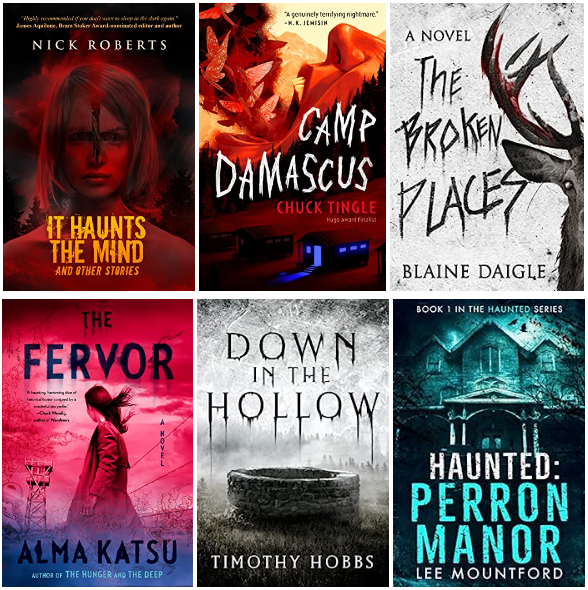 We can see this reflected in covers by Darcy Coates, Lee Mountford, Chuck Tingle, Nick Roberts, and more. Fonts that would evoke this aesthetic are:
VINTAGE SERIF FONTS
These timeless typefaces bring a touch of nostalgia and a sense of classic sophistication to the horror genre. As you would guess, they work very well for historical horror novels.
We can see this reflected in covers by Amy Cross, David Kummer, Adam L.G. Nevill, Andrew Najberg, and more. Vintage serif fonts (a few slightly distressed) that would work are:
With the right fonts, your stories can transcend the page and haunt the minds of your readers. So, as you embark on your journey to terrify and captivate, never underestimate the power of the written word, brought to life through the perfect typography.
---
Post by Teresa Conner
Teresa is a full-time freelance book cover designer and graphic designer for Wolfsparrow Covers. When not creating graphics or book covers for indie authors and traditional publishers, Teresa can be found writing erotic romance under her pen name Torrance Sené or fueling her addictions to tea, planners, and Marvel.