Tip Tuesday: Multiple Author Central Pages
Did you know that if you write from multiple pen names under the same KDP account, you can also manage a separate Amazon Author Central page for each name?
Simply go to https://author.amazon.com/, log into your KDP account, and in the top right corner, add your pen names. This will allow you to swap between names to manage the singular pages for them in the Amazon Kindle store.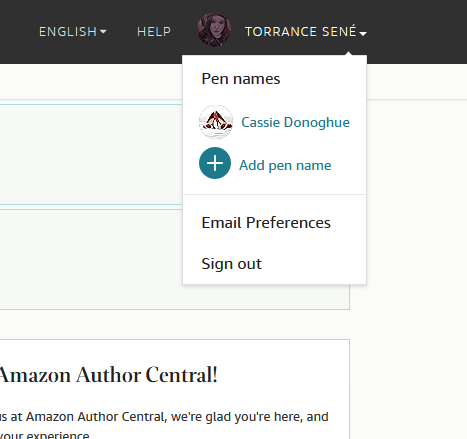 Have fun, authors!
---
Post by Teresa Conner
Teresa is a full-time freelance book cover designer and graphic designer for Wolfsparrow Covers. When not creating graphics or book covers for indie authors and traditional publishers, Teresa can be found writing erotic romance under her pen name Torrance Sené or fueling her addictions to tea, planners, and Marvel.